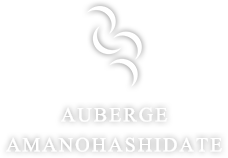 A 1-minute walk from Amanohashidate Station / A 10-minute drive from Miyazu Amanohashidate IC / A 0-minute walk from the highway bus station
A 1-minute walk to Amanohashidate,
one of the three most scenic places in Japan!
A hotel offering splendid views and great sightseeing access
Located right by Kyoto's Amanohashidate—one of the three most scenic places in Japan—Auberge Amanohashidate is
a great place to enjoy a meal and a casual stay. Of course, both staying and dining-only guests are welcome.
Auberge Amanohashigate guests can use services (breakfast, natural hot spring baths with a view, shops, etc.)
provided at the Amanohashidate Hotel nextdoor.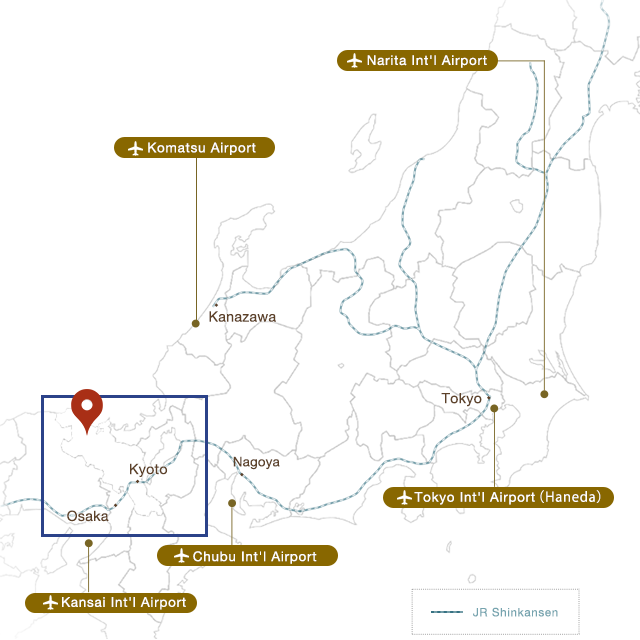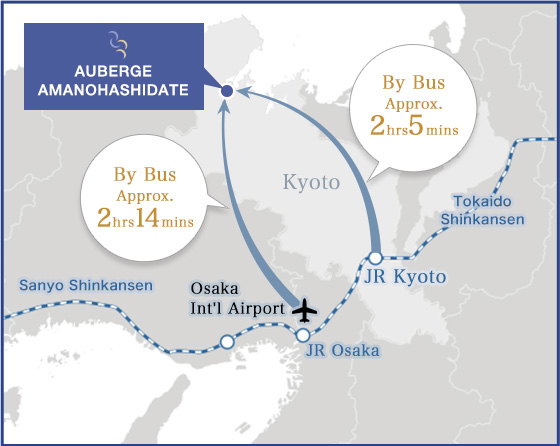 Auberge Amanohashidate
has the best access in the area!

A 1-minute walk from Amanohashidate Station!
A 10-minute drive from Miyazu Amanohashidate IC!
A 0-minute walk from the highway bus station!
There are lots of
sightseeing spots
around the hotel!
The area around the hotel is home to Amanohashidate—one of the three most scenic places in Japan—and many other historic sightseeing spots and landmarks. Great for exploring on foot and offering easy access to places a little further afield, it's the perfect location for sightseeing. With the sea and mountains nearby, there are plenty of scenic spots, too.
▲

Kasamatsu Park
A 10-minute walk from the tourist boat pier
If you bend over and look at Amanohashidate between your legs, and the island looks like a bridge in the sky.
Chionji Temple (Monjudo)
A 5-minute walk
Nariaiji Temple
A 30-minute drive
Ine's Funaya
A 40-minute drive
Rotating Bridge
A 5-minute walk
Amanohashidate Sightseeing Boat
A 5-minute walk to the pier
Kanabiki Waterfall
A 15-minute drive
The Charm of Auberge Amanohashidate

GUEST ROOMS
Enjoy a casual stay and feel refreshed from travel weariness

We offer three different types of rooms to suit your needs.
Twin Rooms can accommodate up to three people if you use the loft.
Single Room

7.2㎡ / 1 person
Twin Room

9.0㎡ / 1-3 persons
Double Room

9.6㎡ / 1-2 persons
Free Wi-Fi
in all rooms

All rooms are non-smoking

All rooms have an air humidifier-purifier

Guests can use the breakfast buffet at Amanohashidate Hotel.
RESTAURANT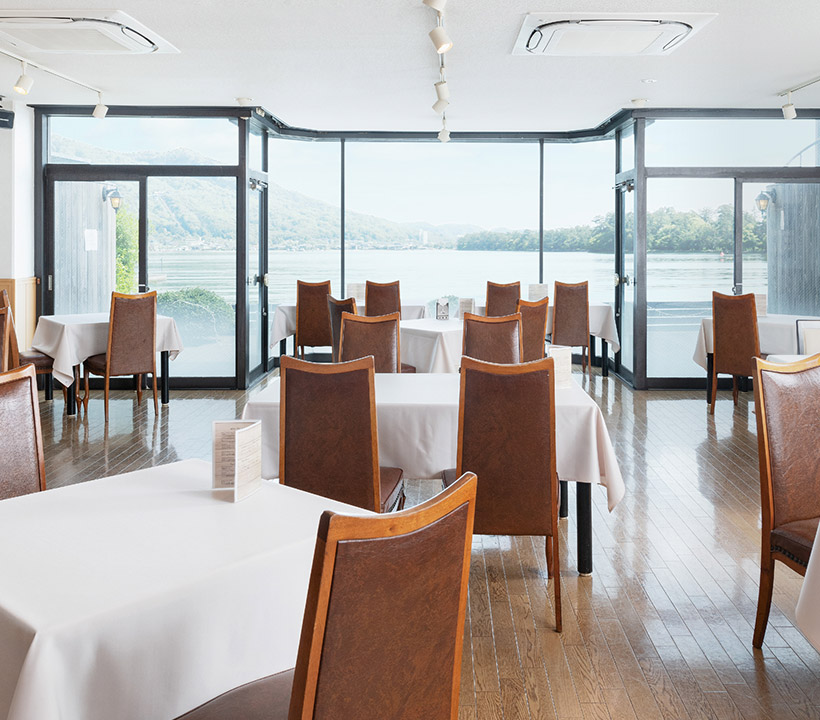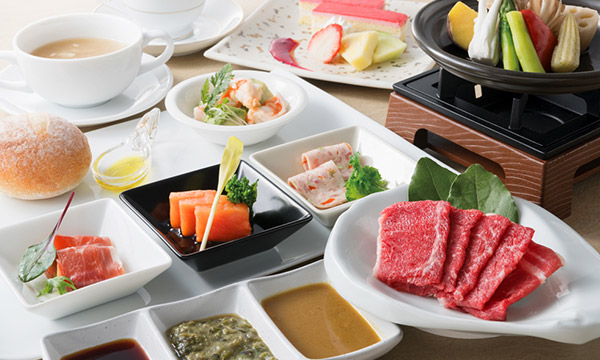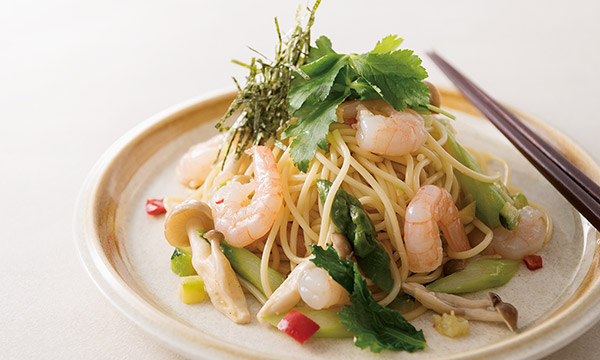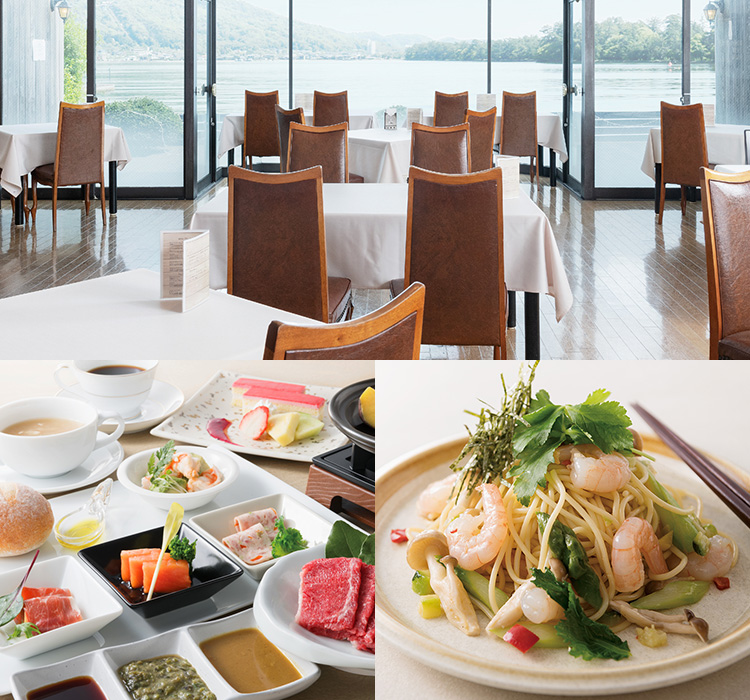 A casual restaurant overlooking Amanohashidate

Our Western cuisine incorporates Japanese elements.
Savor a deliciously creative meal while taking in a beautiful view
of the Asokai Sea and Amanohashidate, one of the three most scenic places in Japan.

Lunch

11:30 a.m. to 2:30 p.m. [Last orders at 2:00 p.m.]

Dinner

6:00 p.m. to 9:00 p.m. [Last orders at 8:30 p.m.]
HOT SPRING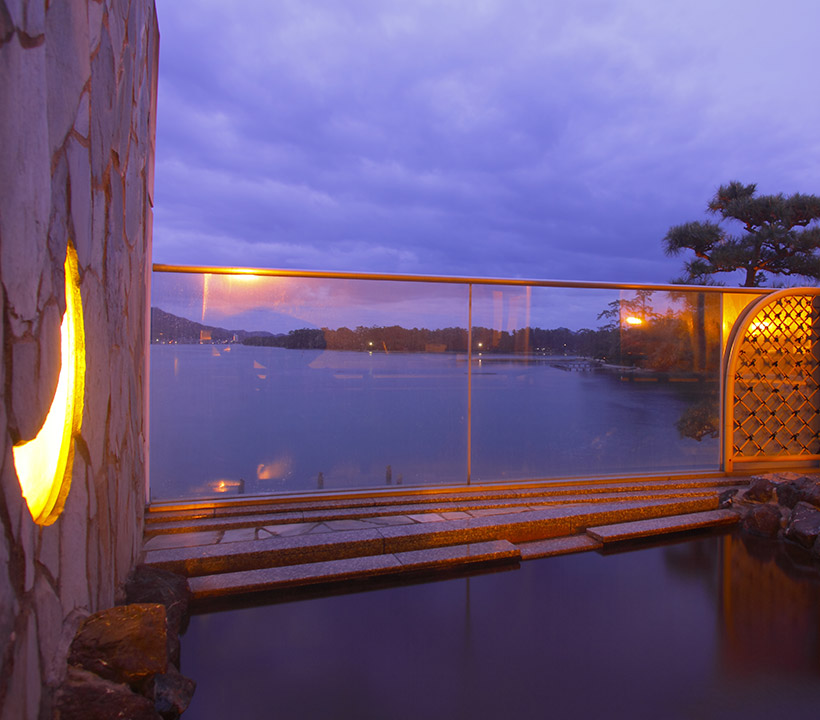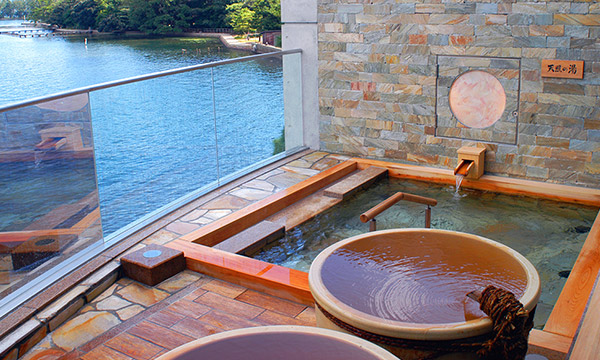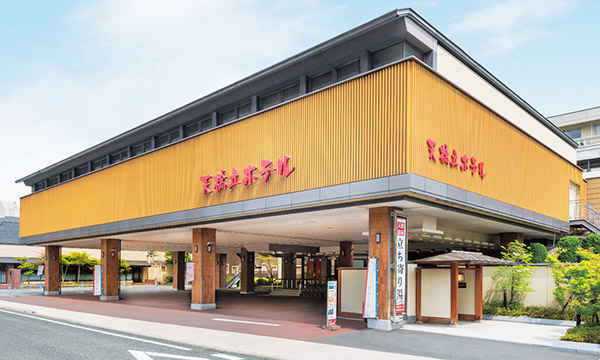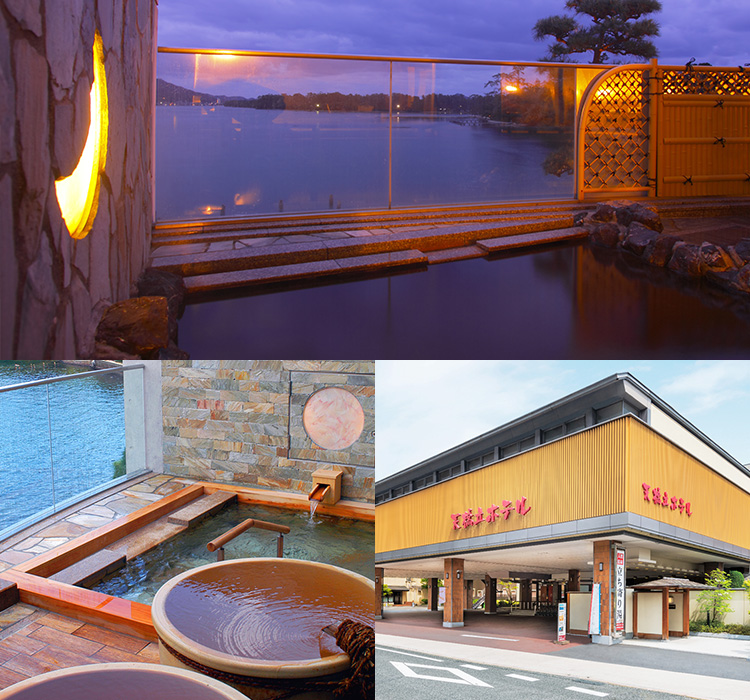 Open-air baths with a view of Amanohashidate

We'll give you an Onsen Pass Ticket when you check in.
You can use it to go hot-spring bathing as many times as you like in the large communal bath
in Amanohashidate Hotel nextdoor. Just make sure you go during the bath's opening hours.
The pine trees marching along Amanohashidate look different in the morning and evening.
Admire the changing scenery they create as you soak in a natural hot spring bath
and soothe away the weariness of everyday life.

Open Hours6:00 a.m. to 9:00 a.m. / 11:30 a.m. to 12:00 a.m.
INFORMATION
We have staff who can speak English.

Free Wi-Fi is available throughout the hotel.

All guest rooms are non-smoking.
Check-In

3:00 p.m. to 11:00 p.m. (Please contact us if you're going to check in after 11:00 p.m.)
Check-Out

10:00 a.m.
Guest Rooms

34 rooms (8 single rooms, 17 twin rooms and 9 double rooms)

<Guest Room Facilities>
Individual heater/AC, 40-inch large TV, telephone, refrigerator, electric kettle, towel, bath towel, yukata, air humidifier-purifier

<Guest Room Amenities>
Tea set, toothbrush sets

<Rental Amenities>
Iron, etc.
Bath

In Amanohashidate Hotel, a short walk from this hotel
Large communal baths (indoor bath / open-air bath / sauna / steam bath / salt pit room)
6:00 a.m. to 9:00 a.m. / 11:30 a.m. to 12:00 a.m.
Note: Closed from 9:00 a.m. to 4:00 p.m. on Tuesdays for periodic inspections.
Wi-Fi

Internet access is available via free public wireless LAN (Wi-Fi) in the guest rooms.
Accepted Credit Cards

<Credit Cards>
VISA, JCB, American Express, Diner's Club, UC, DC, NICOS, UFJ Card, Master Card, AEON, CF, ORICO, debit card

<E-money / Barcode Payment>
iD, PiTaPa, QUICPay, Waon, Alipay, PayPay, various transportation IC cards
Luggage

We can look after your luggage at the front desk before you check in and after you check out.
(We can't look after valuables.)
Parking

10 cars (free of charge)
Cancellation Fees

The cancellation fees are as below.

| | |
| --- | --- |
| No-show / On the day | 100% of the accommodation fee |
| The day before | 50% of the accommodation fee |
| Two days before | 30% of the accommodation fee |
| Three or more days before | 30% of the accommodation fee |

Note: In the case of groups of 15 people or more, cancellation fees will also apply from 5 to 30 days before the stay.
ACCESS
The hotel enjoys an excellent location a 1-minute walk from Amanohashidate Station, a 10-minute drive from Miyazu Amanohashidate IC, and a 0-minute walk from the Highway bus station. The front desk can look after your luggage, too, so it's a perfect base for a trip.

Amanohashidate Station
By JR trains

By Bus

By Plane
By JR trains
Kyoto Station
JR Limited Express: About 2 hours
(via Fukuchiyama Station)
Amanohashidate Station

[A 1-minute walk to our hotel]

Amanohashidate Hotel / Auberge Amanohashidate
Osaka Station
JR Limited Express: About 2 hours 20 minutes
(via Fukuchiyama Station)
Amanohashidate Station

[A 1-minute walk to our hotel]

Amanohashidate Hotel / Auberge Amanohashidate
By Bus
Kyoto (Kyoto Station)
Highway bus (Reservation required)
About 2 hours / 101 km
Amanohashidate Station Mae

[A 0-minute walk to the hotel]
Osaka
(Hankyu Umeda Station)
Highway bus (Reservation required)
About 2 hours 40 minutes / 140 km
Amanohashidate Station Mae

[A 0-minute walk to the hotel]
Tokyo (Kajibashi Parking Lot)
Highway bus (Reservation required)
About 11 hours 10 minutes / 566 km
Amanohashidate Station Mae

[A 0-minute walk to the hotel]
Amanohashidate Station Mae
[A 0-minute walk to the hotel]
By Plane
Kansai International Airport
Bus or JR

Osaka Station
JR Limited Express: About 2 hours 20 minutes
(via Fukuchiyama Station)
Amanohashidate Station

[A 1-minute walk to the hotel]

Amanohashidate Hotel / Auberge Amanohashidate
Osaka International Airport (Itami Airport)
Highway bus (Reservation required)
About 2 hours 14 minutes
Amanohashidate Station

[A 1-minute walk to the hotel]

Amanohashidate Hotel / Auberge Amanohashidate